Newsletters
Hong-Kong listed Aoyuan Property Group has paid $55m for two north shore development sites
Thu May 10, 2018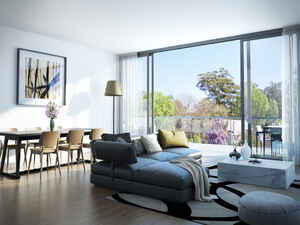 HONG-KONG listed Aoyuan Property Group has snapped up two sites on the upper north shore for $55 million with plans to redevelop them into residential offerings.
The group paid $34 million for a 6063sq m property at 888 Pacific Highway, Gordon, which had been listed by long-running automotive business The Alto Group through Guillaume Volz of Colliers International and Bill Geroulis of Shead Property.
The site has DA approval for 144 apartments across six levels along with 730sq m of retail space, which has been designed by architects Nettleton Tribe, with the properties expected to hit the market in early 2017.
An additional $21.5 million was spent on the acquisition of a Turramurra site at 1 Womerah St currently occupied by three vacant houses that are poised for demolition to make way for Mirabell, a new 77-apartment development.
Construction of the project is penned for early next year with a mix of one, two and three-bedroom homes already on the market and priced from $630,000 to $1.4 million.
Adrian Liaw, Aoyuan's Australian Head of Development, said that both sites were positioned near transport and schools in key north shore locations that are yet to undergo the transformation seen in nearby Chatswood.
"These are critical additions to our stable of projects and give us nicely rounded exposure to areas of Sydney that we see as currently undersupplied with high-end apartment options," he said.
The acquisitions of the two sites come off the back of the company's debut project One30 Hyde Park, a 38-storey development with 140 apartments, which was followed by 60-apartment development Maison 188 Maroubra.
"The presales rates we have achieved for our One30 Hyde Park and Maison 188 Maroubra projects have been extremely encouraging," Mr Liaw said.
"We have been fortunate enough to steer clear of the troubles amid various negative sentiments in the market place. In fact, this environment has given us an ideal opportunity to bolster up our portfolio which hopefully, will lead us to build a sustainable development business in Australia."